CommissionSuite
CommissionSuite is a powerful software solution designed to provide a 360° approach in the way businesses handle their sales compensation operations.
With advanced automation and robust functionality, CommissionSuite streamlines the entire process:
from designing and implementing complex commission plans and setting and allocating targets,
to calculating commissions and target attainment, sharing results and analyzing performance through intuitive dashboards and in-depth reporting.
Contact us for a demo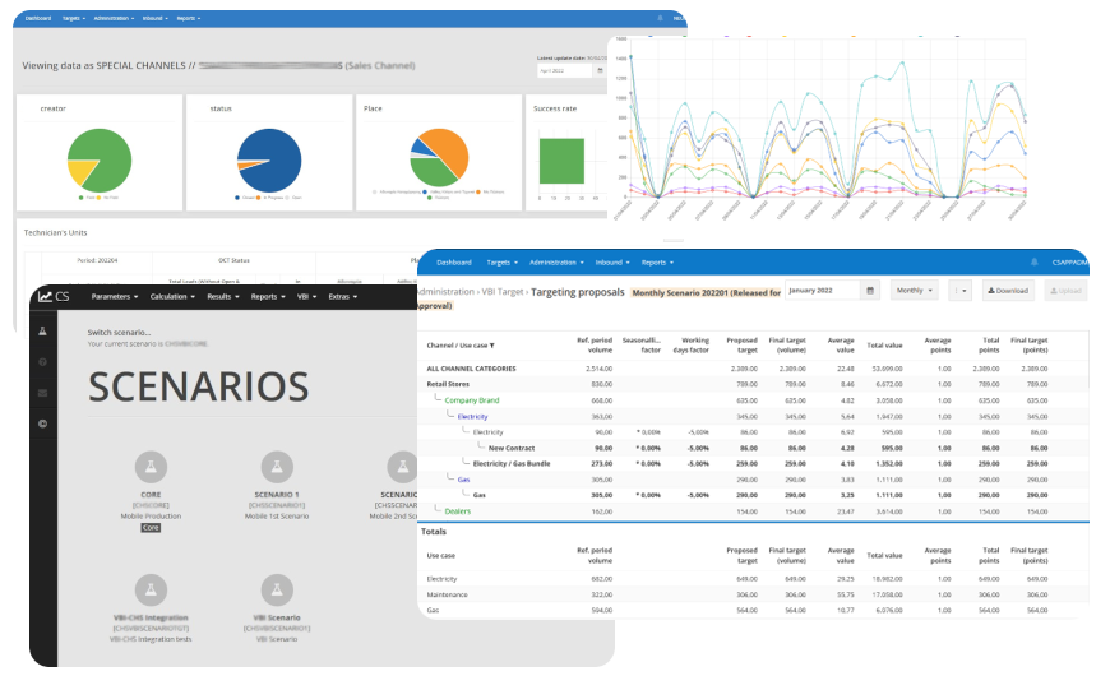 All-In-One solution for sales compensations
With CommissionSuite, you can effortlessly adjust compensation, approve and payout commissions, and gain valuable insights for better decision-making.
Commission plan design
Commission plan, bonus policy, incentive scheme: whatever you call it and no matter how complex it is, CommissionSuite can help you set it up in days.
Set up commission plans for networks of dealers, external partners, own or third-party stores, call centers, digital sales, or B2B account managers. CommissionSuite can handle it all.
Accommodate thousands of partners and numerous incentive plans; our system provides you with the performance and versatility you need.
Set up eligibility rules, accelerators, simple tiers, combined targets, claw-back rules and more with our powerful rule engine.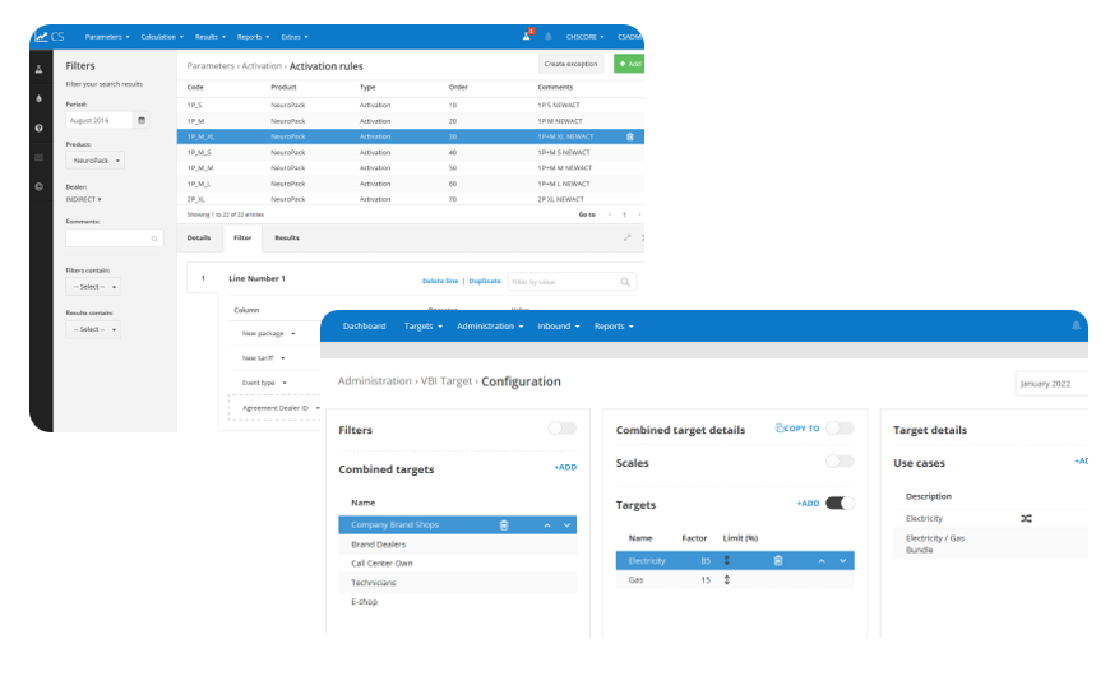 Target setting and allocation
Set rigorous sales targets that are both aggressive and attainable. CommissionSuite uses predictive algorithms to propose targets per sales type, channel and targeting period.
Fine tune the target allocation process and empower sales managers while ensuring fairness and transparency.
Revisit sales targets while preventing abuse and manipulation.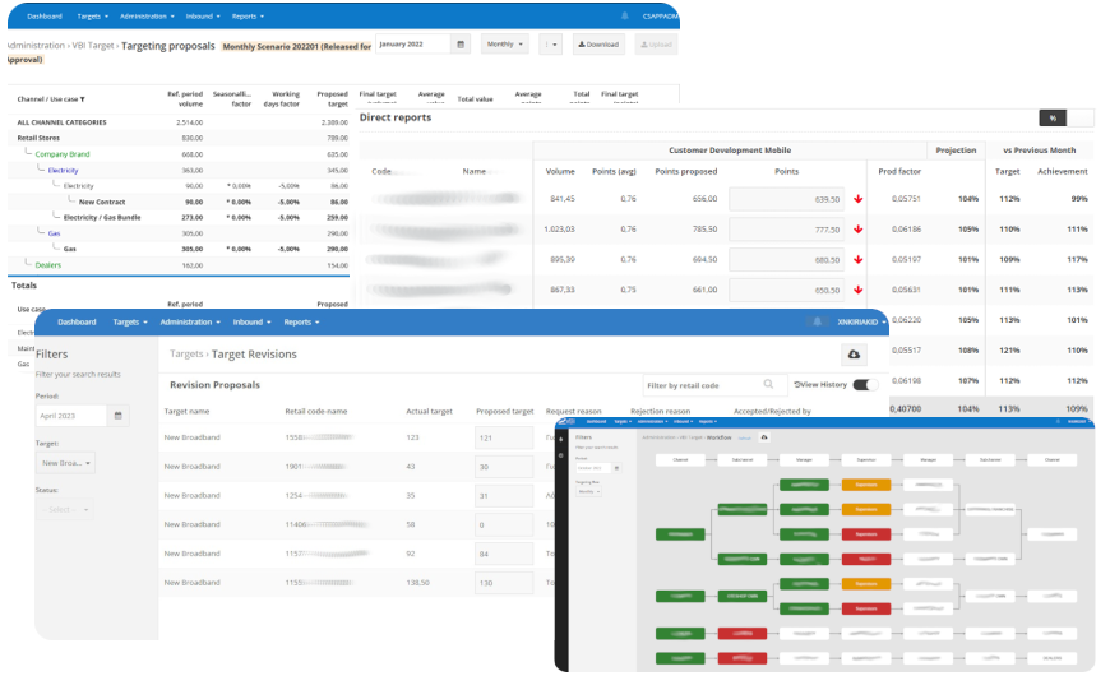 Real-Time incentives tracking
Keep your sales team engaged and motivated with our intuitive dashboards and reports.
CommissionSuite enables you to effectively communicate incentive compensation results, forecasts, and trends.
Detailed reports provide granular information and help reduce disputes, ensuring transparency and fostering a performance-driven culture.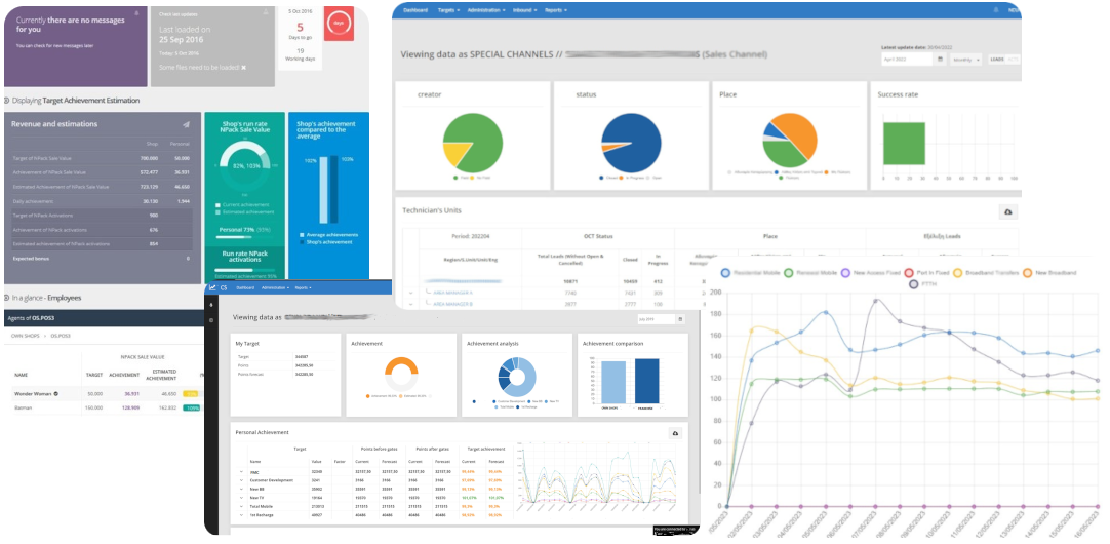 Effortless commission payout
Effortlessly adjust compensation, approve, and payout commissions with CommissionSuite.
Recalculate commissions as needed and pay or deduct only the newly calculated amounts.
Make adjustments and corrections in a simple way and track them in audit logs, ensuring accuracy and efficiency.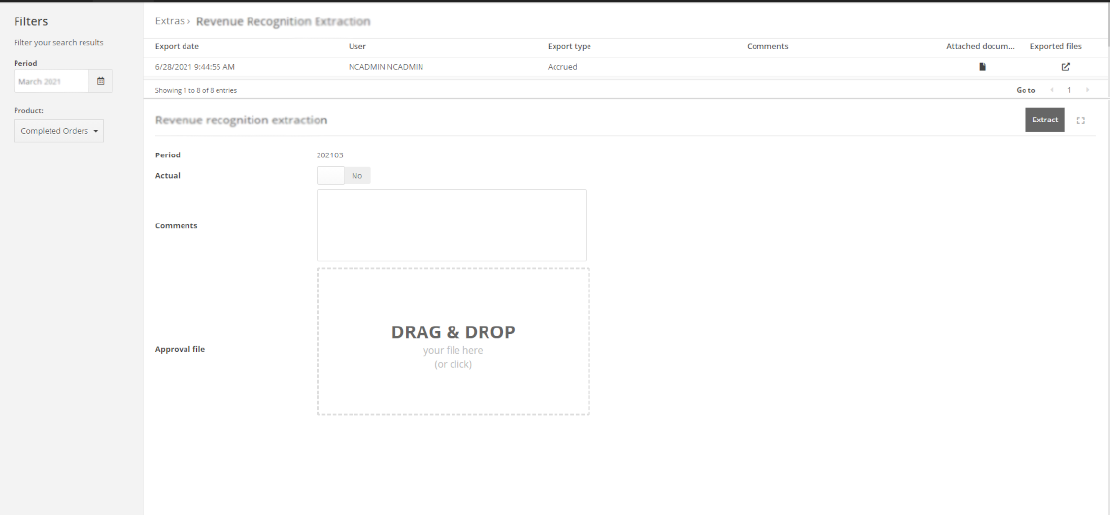 What-If scenarios
Explore the impact of new incentive plans with CommissionSuite's What-If Scenario feature.
Evaluate different scenarios to understand potential outcomes and make informed decisions that drive performance and revenue growth.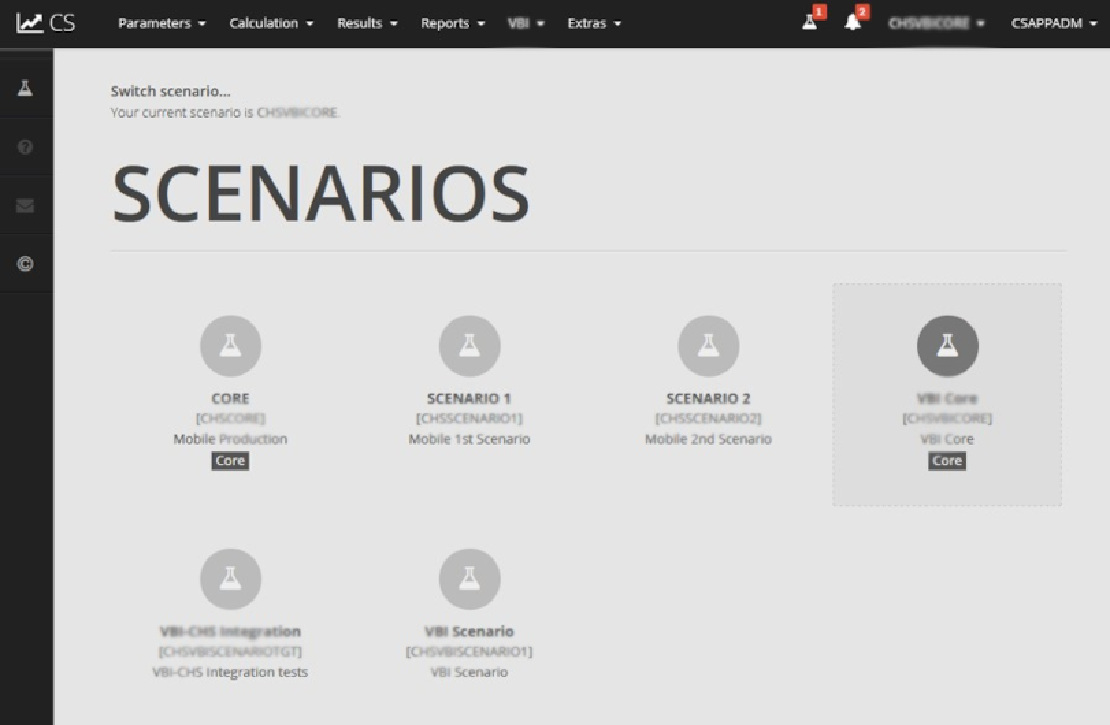 Seamless integration
CommissionSuite seamlessly integrates with your existing CRM, ERP, HR or sales tools, eliminating data silos and providing a centralized platform for comprehensive sales commission management.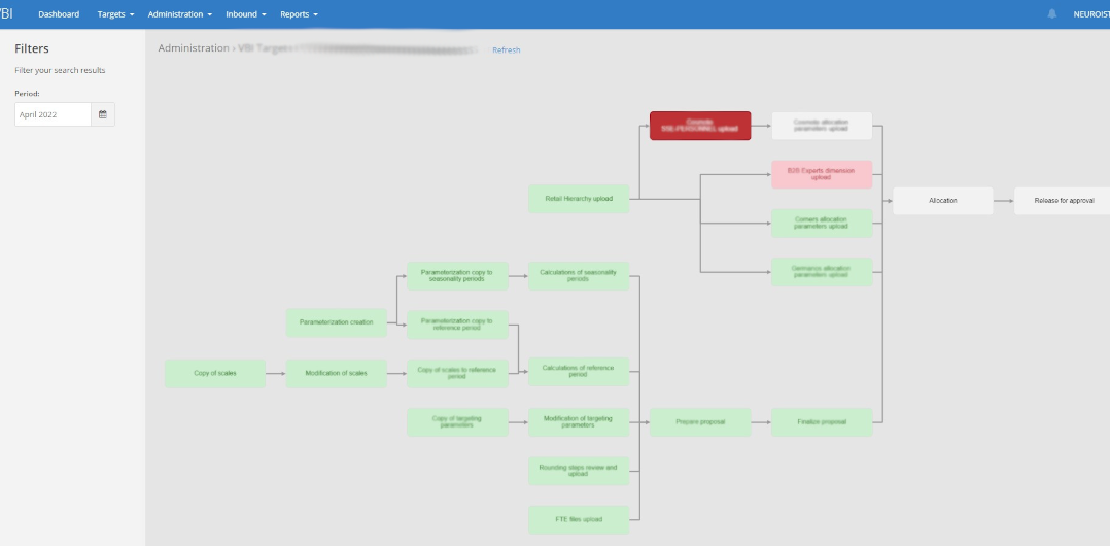 Experience the power of CommissionSuite
Streamline your sales commission and incentive compensation management with CommissionSuite.
Schedule a demo today to experience our advanced features and user-friendly interface, which can elevate your sales performance and drive business success.
Contact us for a demo